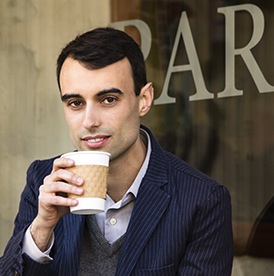 Kieran Sobel brings more than 10 years of experience as a developer of software for consumer, business and academic applications.
Prior to joining Newsela, Kieran worked at Yale New Haven Health System in Connecticut, where he collaborated with doctors and administrators to convert paper processes to the web. Previously, Kieran was a developer at GigMasters, the nation's leading entertainment booking service. He also built tools for visualizing scanning electron data at Applied Materials.
Kieran received a B.S. in Computer Science and Psychology from Rensselaer Polytechnic Institute. While there, he performed research at the intersection of human language, software architecture and user interface design.