Old elementary school beginning new life as college of rock and roll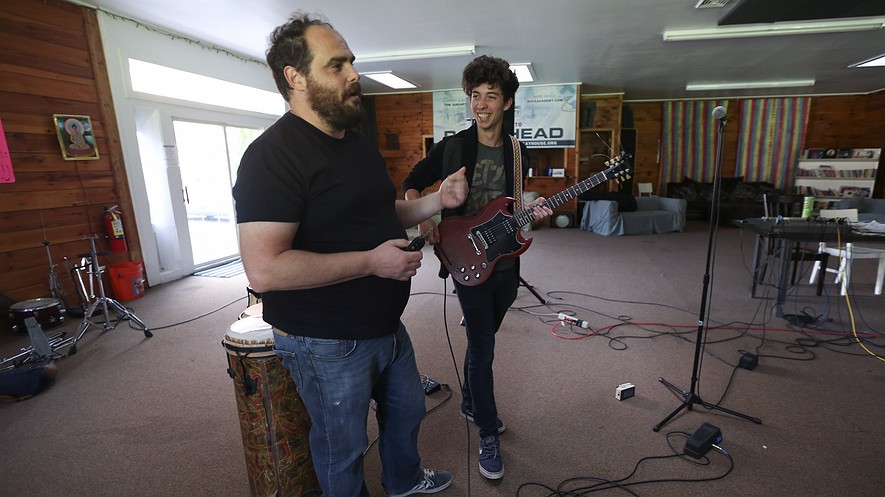 WOODSTOCK, N.Y. — Many people want to be rock stars. A new school wants to teach them how.
Paul Green helped start the school. It is called Woodstock Music Lab. Young students will be able to learn music there together.
Paul is opening the school with other people. They bought an old elementary school. They will turn it into a rock school. The school may open next year.
Students Will Learn, Work Together
Students will work together. They will help each other. Say a student is making music. He needs help from a saxophone player. The saxophonist is practicing nearby. The saxophonist tells the student he will be right over.
Michael Lang started the school with Paul. Michael organized the Woodstock music festival. The famous festival took place in a muddy field. It is about an hour away from where the new school will be.
Dreaming About What This School Will Be
Not long ago Paul and Michael walked through the school. Its classrooms are empty now. Soon they will be filled with students making music The gym will be a recording studio. Huge bands will fit inside.
Students will go to the school for two years. They will learn to make and sell music. Michael wants to teach students everything there is to know about the music business.
Students who are between 18 and 22 years old can go to this school. Adults can go, too. Each student will learn how to play two instruments. Students can pick out one instrument. Teachers will pick the other.
Famous Musicians Will Teach Classes
Guest teachers will be popular. Some are famous musicians.
Students will often see Paul. He now runs a different school of rock. He gives younger students lessons after school. He acts silly. He sticks his head in classrooms and sings loudly.
Join for a free account to read the full article.