Program hosts computer hackathon to help students help their city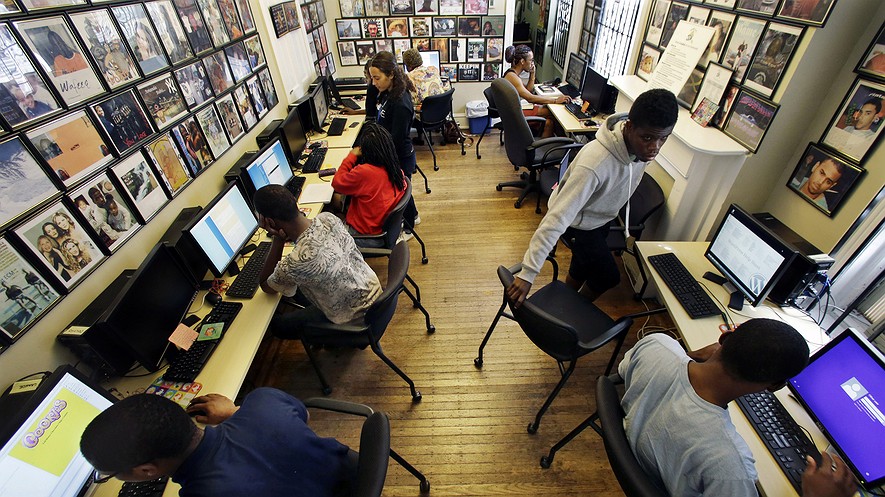 CAMDEN, N.J. — This weekend, there will be a "hackathon" in New Jersey.
A hackathon is like a party for people who work with computers. They come together to make computer programs. The programs run technology, like websites.
A Lot Of Work In A Little Time
A lot of work goes into making a website. It can take many weeks. At hackathons, it can happen much faster. People work together and take few breaks. This lets them get a lot of work done.
Some hackathons last for a day. Others go on for a week.
This hackathon will take place in Camden, New Jersey. The hackathon was organized by Hopeworks 'N Camden. Hopeworks is a program that teaches young people to work with computers.
Young People Have Hard Life In Poor City
Camden is one of the poorest cities in the country. It can be hard for young people there. There are problems at the schools. Many students grow up poor.
Understanding computers can help. It can help students do well in school. It can help them make money when they grow up. Working with computers can change some students' lives.
This will be the first hackathon in Camden. People will come from around the country to be a part of it. They will all work together to make four new websites.
Helping Camden And Helping Others
Dan Rhoten is the leader of Hopeworks. He hopes that the hackathon will make Camden proud.
One student at Hopeworks is named Gabrielle Lee. She wants to leave Camden, but Gabrielle hopes to return later in her life. She wants to be a teacher. Gabrielle said that Hopeworks has helped her. It has made her want to help others, too.
West Lalanne is another Hopeworks student. He is excited about the hackathon. West said that it can help bring people together.
Join for a free account to read the full article.